Thank you, together people like you make the life changing experience difference for toddlers to become lifelong learners of tomorrow. Early childhood literacy is a global priority for development as cited in numerous UNICEF needs assessment studies. It is fully supported and researched by Alberta Children Services. Alberta on its part has established the Flight Framework and support networks. Please help action the One Step Learning (OSL) governance elements outlined below that guides OSL activities to achieve the noble, sustainable, and humble, cause of:

Making Early Childhood Learning Affordable
The charity's cause, purpose, mission, vision, goals, outcomes, strategies, and people matter to many Canadians. Negotiations are under way to leverage the daycare as a placement Centre for Canadian and overseas post-secondary students to undertake practicum international experience for early childhood learning credits.
The
value proposition is evident in the
2022 Financial Statements that It cost less than $70 per month to educate a toddler 1 to 6 years old in Entumbil, Ghana; create 14 full-time jobs; and implement a sustainable play-based daycare program that supports an impoverished community, especially girls and women. The
2023 OSL Budget also confirms the same value for money proposition.
One Step Learning Opportunities Centre (OSL) is grassroots federally, and provincially registered charity. OSL was incorporated after a Canadian couple freely donated a building and large space for 30 years to be used for early childhood learning. The "why" or cause for their philanthropic generosity is "Making Early Childhood Learning Affordable" for impoverished toddlers in rural Ghana.
Headquartered in Edmonton Alberta, OSL operates in both Canada communities, and Ghana. In Canada the charity serves communities, organizations, and individuals through connectivity, communication, marketing, and accountable stewardship, to ensure OSL friends and donors' contributions are appropriately channelled for early childhood learning. A foresight goal and outcome for the Canada operations is to leverage the quality daycare operations for collaboration as a placement Centre for Canada post graduate early childhood learning students and volunteers to do their practicum or practical experience credentials; while serving impoverished children through Play-based education. [
Organization Chart]
The secure and safe Centre relieves the parents, especially women, to improve quality of life for many and the children's development. To the local Canadian communities and givers, new domestic and global relations are established. International placement opportunities for post-secondary students and volunteers are created by OSL leveraging its play-based children's daycare in Ghana for practical experience purposes. Peace of mind for giving is transparent and the donors' generosity is shined. Any Canadian generosity received, creates, and impacts positive life changing experiences to guide the 1 – 6 years old children to become life-long learners. For the Albertan or Canadian and other donors, your knowledge, capacity, cash, volunteerism, or matching funds contribution impacts positive change, and provides tax saving options.

Our Purpose
To advance education by establishing, operating, and maintaining a Learning through Play daycare Centre in Entumbil, Ghana; and
To undertake activities ancillary and incidental to the attainment of this charitable purpose
In October 2021 the Centre started the play-based daycare program with 11 children, and now OSL serves 80 children daily. That has exceeded the founders' expectation of 32 children during the implementation phase. The daycare provides early childhood learning using Learning Through Play model activities for one- to six-year-old children.
The facility is run by One Step Learning Opportunities Centre (OSL) a Canadian community-based organization charity incorporated in Edmonton Alberta. OSL is accountable and monitored for integrity and transparency by many institutions.
OSL is a Canadian charity that operates under the Canada Revenue Agency
Income Tax Act and the Charitable Directorate regulations. OSL is registered as an Alberta Charitable organization. OSL is certified by Ghana Department of Social Welfare as a Category "A" Daycare, the highest grading. It is also registered as a Community Based Organization (CBO) operating in Entumbil, Central Region, Ajumako+Enyan+Essiam District, Ghana. Accountability page has more details.

Entumbil is an impoverished farming community in Ghana. Majority of the population are girls and women who are mostly illiterate and unemployed. There was no childcare until OSL stepped in. To enable affordability in the Entumbil farming community, One Step Learning Opportunities Centre (OSL) charges a one-time registration fee of GHC 20 (twenty Ghana cedis, equivalent to Cdn$3 and USD$2), and a daily attendance fee of GHC4 (50 cents Canadian and 30 cents USD$).
A Canadian philanthropy couple donated a building and large space as seed funding to the Canadian charity OSL for early childhood learning in Entumbil, Ghana

80 impoverished children are now served in learning through teachers, support staff, educational materials and use of the environment around them

OSL seeks action funds and relationships from aligned interest donors and supporters in creating early childhood learning opportunities for rural children in Entumbil, Ghana in a safe, quality play-based daycare

Donors meaningful giving is extended globally, and relationships initiated for memorable outcomes

14 jobs have been created in the community

Parents, especially women, are relieved to focus on employment, farming, and careers

Tax savings options for donors


A key learning strategy using the world around the children is that OSL has developed a huge Learning Garden on the compound for education. We emphasize creative development relying on the resources available within our rural environment. The Fruit and Vegetables Learning Garden is a stone throw away at the back of the building. Everyday the children and visitors can see from their activity classroom windows fruits and vegetables that generate questions, curiosity, conversation, and learning. Lots of topics and activities are learned from a well maintained garden.
The elements in the garden facilitate teaching OSL play-based curriculum of: Language, numbers, colours, shapes, hygiene, alphabets, arithmetic, mathematics, science, integration, music, nutrition, health, people, nature, drawings, imagination, manners, life skills, the world around us, community values, education, culture, sharing, roles, and creativity.
Another innovation is nursing many memories teak trees on the compound. Donors can claim a teak tree under their name through their strategic charitable gift giving and legacy.

The world around has opportunities for stakeholders to contribute and opt for name recognition.

| | |
| --- | --- |
| | John Hagan, President, is a chartered professional accountant and a professional certified internal auditor. A CPA, CIA, CRMA, CMA, CGA, BAssC. He has over 30 years work experience in Canada and seven years in Ghana. He is co-founder of the registered charity One Step Learning Opportunities Centre, (OSL) in Edmonton, Alberta Canada. My inspiration? "Play elevates talents and abilities" - John Hagan |
| | |
| --- | --- |
| | Celestina, a co-founder, has worked in dietary for over 20 years in Canada. Prior, she worked in Ghana for ten years as dressmaker and coach. "Early childhood children need learning opportunities to grow and shine" – Celestina Hagan |
Our Passion and Commitment Message
John and Celestina are originally from Entumbil, Ghana, an impoverished rural town two hours drive from the capital Accra. They moved to Canada 42 years ago to explore opportunities to establish better lives for themselves and their children. Through three children, and later eight grandchildren, they experienced firsthand the benefits of early childhood learning (ECL) and daycare services offered in their new homes of Calgary, Edmonton, and Canada. The ECL opportunity given their children and grandchildren has made them all cool and smart coupled with good parenting.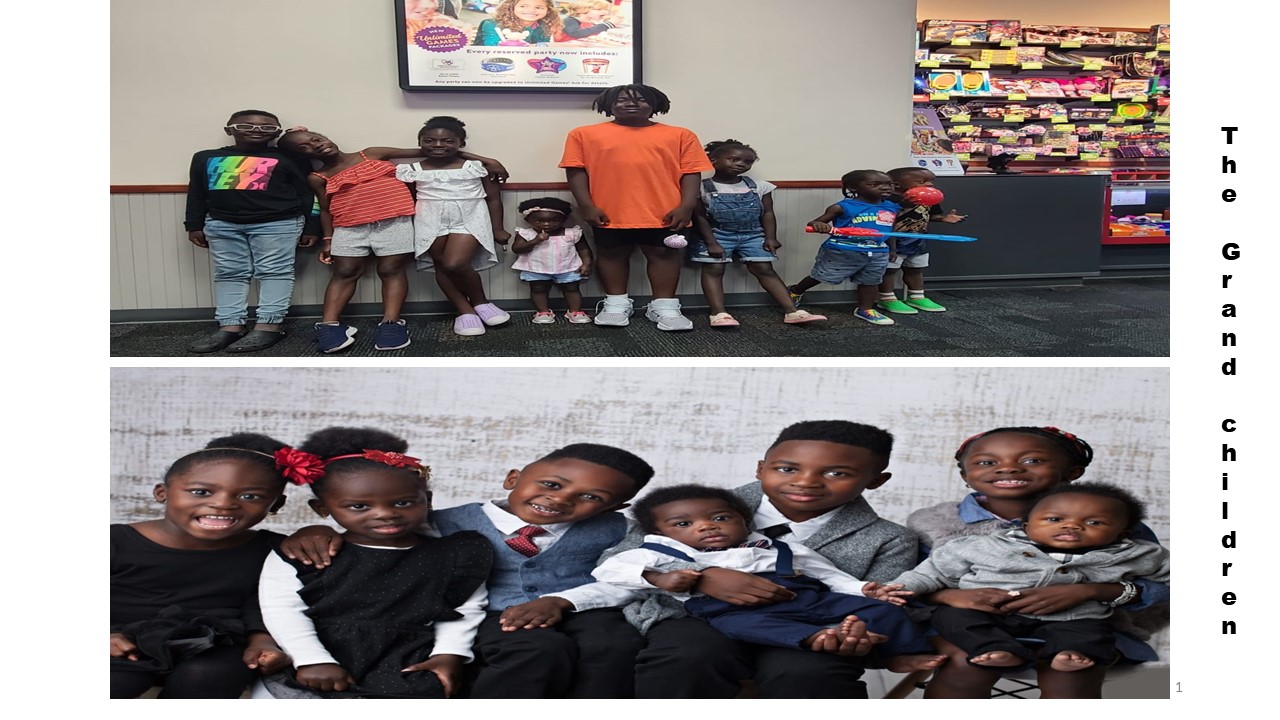 The couple vowed to act for impact and social good to make daycare affordable to people in Entumbil, Ghana their roots.
So, in 2018 they donated a building and space they owned in Entumbil for early childhood learning for the next 30 years. The cause for the philanthropic giving is Making Early Childhood Learning Affordable in the rural community. OSL was incorporated in Alberta Canada in 2019 and OSL became a Canada Revenue Agency registered Charity in 2020.